Very soon I'll get to call my colleague Dr. Martin, instead of 'just' Diana. Today, she submitted the "minor corrections" requested by external examiners on her doctoral thesis during her viva.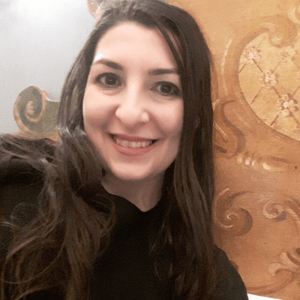 We have different ways of speaking about all this in the States. We'd say she needed to make some minor amendments to the text following her dissertation defense. Actually, back home, as everyone makes minor adjustments after their defense, these aren't usually considered "corrections". They are considered fully normal!
Some days I feel like an international thesaurus, since so many terms vary from the US, to Ireland, and again to the UK. Divided by a common language, we often say over here.
In Europe, the rules and expectations for punctuation are even different than in the States! I'm constantly walking (writing on?) a tightrope. Consider that English is my first (and pretty much only) language, and that Diana has been writing, studying, and conducting empirical research in a non-native language. It makes her accomplishments all the more impressive.
So, the deadline for Diana's changes popped up, seemingly out of nowhere… and she delivered! I just received an email saying she'd gotten it all submitted, along with this screenshot:
I can't really say how much it means to be mentioned in Diana's thesis. It deeply touched me and let me know that all the hours of interaction mattered to both of us. I'm quite often the "unofficial" mentor but the lack of formal status doesn't stop me from giving my all at it. In this case, her lead supervisor did ask me to serve as mentor when she joined our institution.
This type of work often goes undocumented, and we know it disproportionately falls to women and early career academics, who are expected to be good supports for others — empathetic and able to share freely. Too often, this expectation holds those unacknowledged mentors back from tasks that get higher recognition in institutions. Being the liaison to a student group can take a lot of time, with little to no formal reward in, for example, tenure and promotion deliberations (the US way of putting it). For me, I am glad to be at a point in life where I don't worry too much about accolades — I've already earned tenure, currently hold a permanent position, and was made Full Professor back in 2014 — and I feel enabled to allocate my time to things I value.
I spend a great deal of time on diversity and inclusion, ethics, and sustainability — and on supporting early career researchers and entry-level teaching staff whenever I can. When I don't hear from my informal mentees (Inês, Lelanie, Carlos, Canaria, and Diana) or my formal supervisee (Thomas), my week is half as alive.
Mentoring a fun and very important role, and I think we should have more mentorship programs. There is a new term emerging around the world for "promoters", and this term is starting to grow on me. It is, in fact, what I do.
Diana's message also evoked memory this image, which I recently shared on Facebook:
I follow that advice with my mentees and supervisees, and I think it makes a world of difference.
The superstars in my own life (my own lead PhD supervisor, Prof/Dr Pamela Eddy, for one) have given this type of support to me. Indeed, Pam should have been listed as my #1 supervisor, though something slipped through the cracks.
Overall, positive attitude is important.
It's infectious in the best of ways.
Expressing gratitude and thanks is good for everyone's soul.
And yes, it's also important to remain critical and reflective, and to stick up for yourself and others who are not getting the credit deserved. You'll see this is why I pay attention to the order authors are listed on the projects where I'm involved: the final listing should accurately reflect the actual proportion of effort each person has contributed. I don't take kindly to those with established reputations taking advantage and listing themselves ahead of those who actually delivered. Regarding such, I frequently take a stand. I see an instance where I will need to take such a stand looming on the horizon. Although I dread conflict, I know I'll have to stand up for the emerging scholars who actually delivered, and to make sure they are not listed below any individual who left us hanging. I find it's easier to stick up for others getting their due share of recognition than when it's just for myself, and that I grow clearer on all this over time.
So, back to Diana's thesis.
It looks like I need to upload the text to iPad or Kindle soon.
My friend, the late Wayne Ringer, felt compelled to read my entire dissertation when he was mentioned on my acknowledgements page. Him reading it was completely unexpected as he was a lawyer, not a higher education or green building guru who would benefit from the material. Nevertheless, he said if you're acknowledged in a work, you should naturally read it. He and his daughter, Morgan, also attended my PhD graduation from William and Mary back in 2010. Boy, do I miss them.
So, my reading plan is clear. I'd better hit this new book of Dr. Martin's, as soon as it's off the presses!
Wayne will approve.
Diana's topic is ethics in engineering, and she researched how it is handled in accreditation in Ireland. She has a number of journal articles under review that report various aspects of the study. She's also on the steering committee of the Ethics working group for the European Society for Engineering Education (SEFI), which just today published a newsletter featuring some of my team's work, under the title "Tackling gender inclusion of Middle East students in engineering education with Project Based Learning".
Today, Diana is already shaping the agenda for research and practice in engineering ethics, not just following the crowd. And she's headed to a new institution, to do a postdoc on ethics in engineering. She's blazing new trails!
This level of leadership is impressive for what we in the USA would call a "baby doc", a newly minted PhD!